More than a century has passed since 1916 when the five-year-old John Stamatakis emigrated to America, until his grandson Jeremy Stamas began to look for his roots. In one of his grandfather's drawers, where he kept old documents and papers, he found the certificate of naturalization of his great-grandfather (Emanuel Stamatakis), on which was written his passport number and the names of his children: John (his grandfather) Julia (Zoe) and Nick. Among other things, he found his great-grandfather's birth certificate written in Greek with Turkish stamps and Italian seals and several old photographs.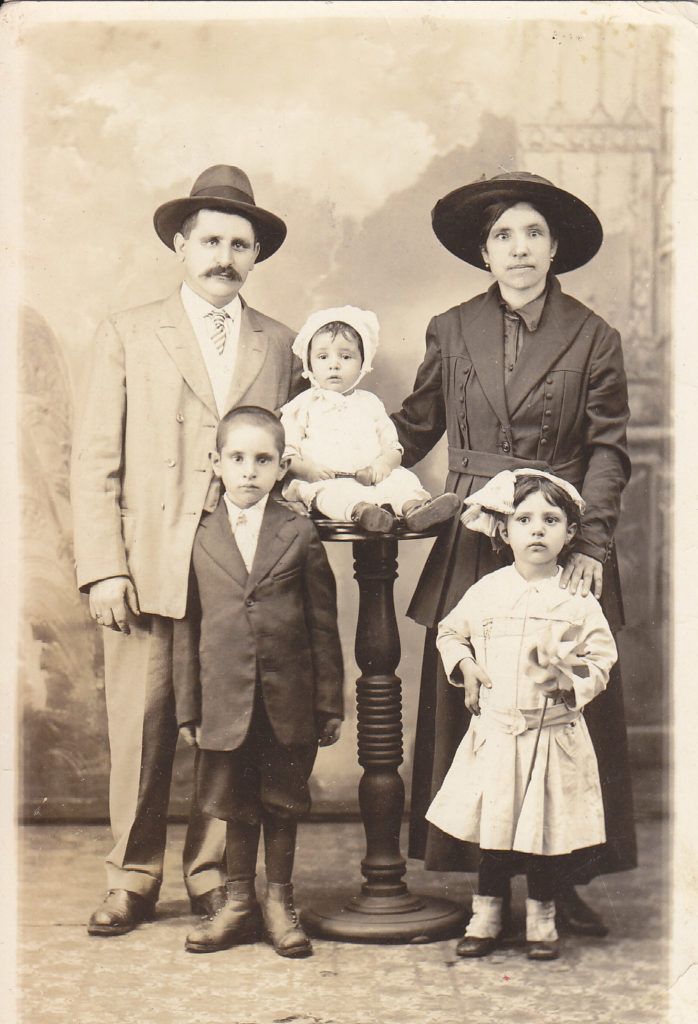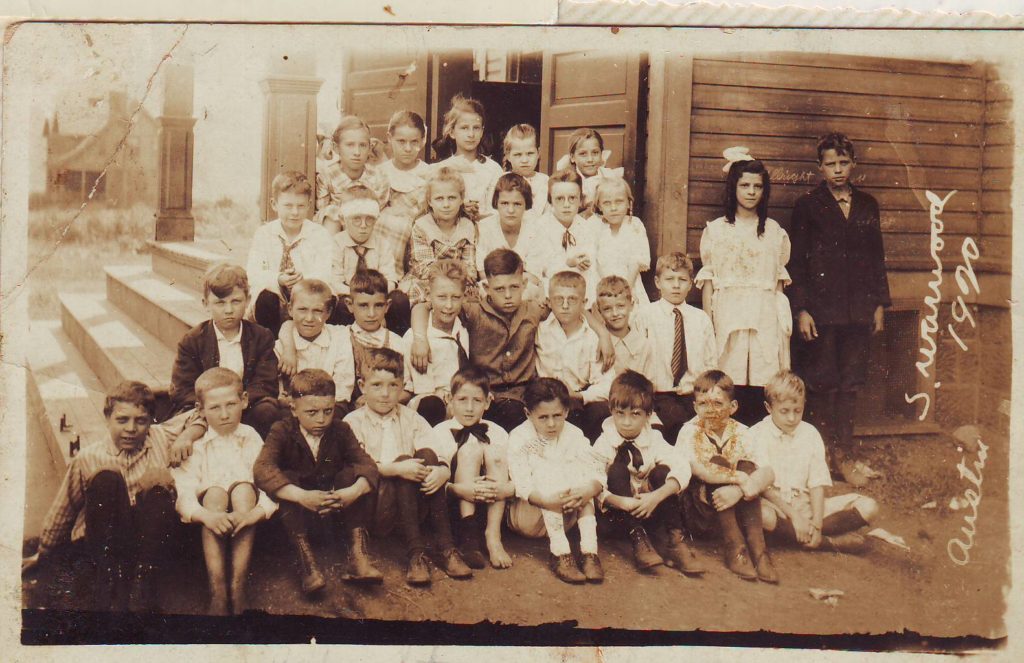 He began searching immigration records service, passenger ship manifests with Greek migrants to America, and American census lists. So, he began to unravel the skein that led him to his roots:
In 1903, Emanuel John Stamatakis arrived in America and got a job at the Allegheny company coal mine in Canonsburg, PA. He worked as a carpenter, a profession in which he installed wooden beams to support the roofs of the galleries in the coal mines. After a few years he returned to Karpathos for a year, and—before returning to America—he married Vagella Alexiadis. He made two more trips, and in 1916 he brought his wife, his five-year-old son John and his two-year-old daughter Zoe. They were the first young Karpathians to migrate, and their brother Nick was one of the first Karpathians born in America. In an old school picture, he saw his ten-year-old grandfather, John, one of the first Karpathian children to attend an American school.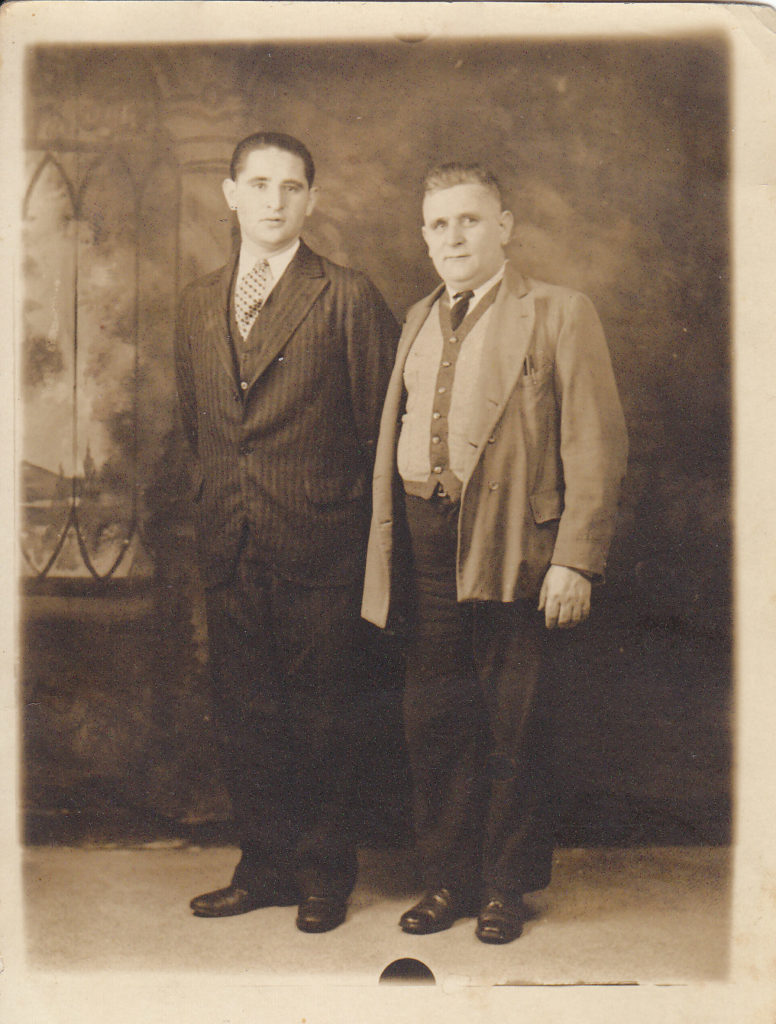 Suddenly, in 1925, his mother died and the next year his father went to Karpathos and remarried. John stayed in America in Wheeling, WV near his uncle Hazimanolis Nicholas (Alexiadis), and later moved to New York. In 1932 he visited Karpathos and reunited with the island he left 16 years earlier.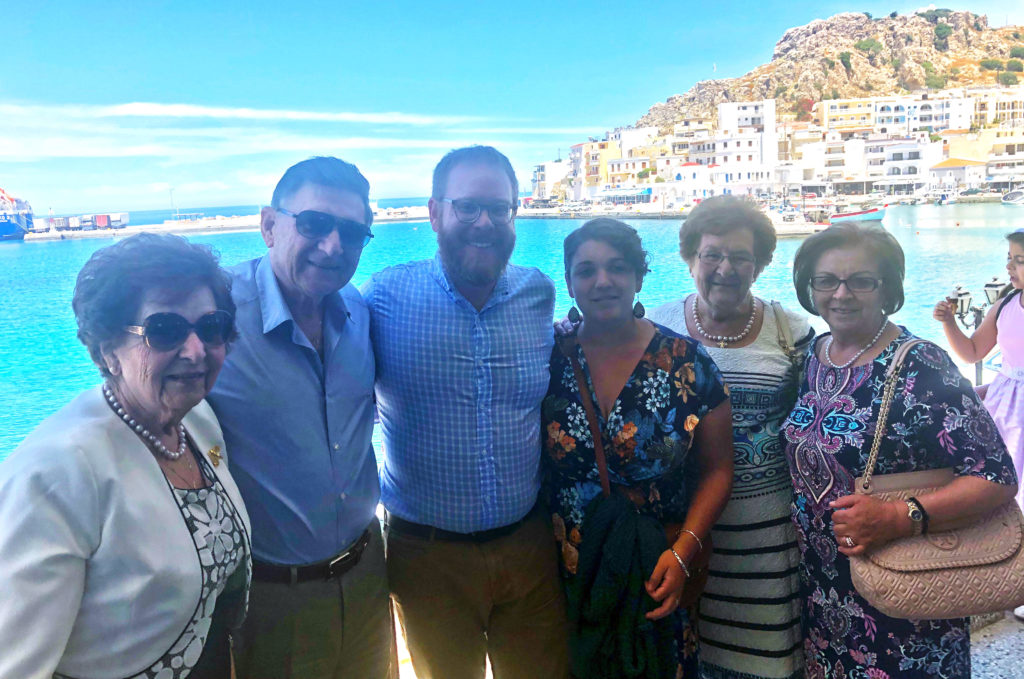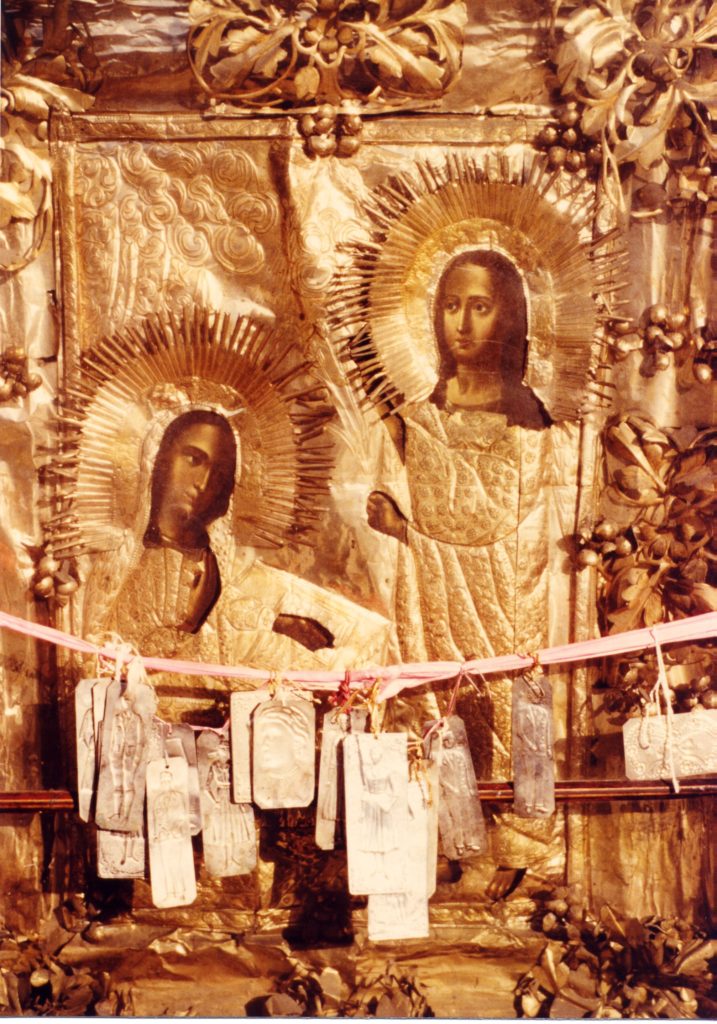 In 1936 John Stamatakis married Katherine Tucker, with whom they had four sons: John junior, Thomas, Steve, and Edward. In 1946 he moved to Freehold, NY, where in 1950 he opened a large tourist business on an area of 200 acres. At the same time, through his relatives and societies, he kept in touch with the Karpathian community and narrated to his children and grandchildren their Karpathian origin. In 1988, for the second and last time, he visited Karpathos and said goodbye to relatives and the place he was born.
Many times, John Stamatakis' children spoke of their desire to visit Karpathos, to know their relatives and the place where their grandfather, grandmother and father were born. In 1988, Thomas made his wish, and in 2017 came the turn of Edward, Jeremy's father.
Before Jeremy and his wife Deb left for Greece, he contacted his closest relatives in America and Karpathos. (Through the DNA he managed to identify more than 1000 close and distant relatives).
They first went to Crete, where, two centuries ago, one of his ancestors, Alexakis, left and went to Karpathos. They spent several days in Crete, and had the opportunity to visit the archaeological sites of the island, such as the Minoan palaces in Knossos and Phaistos, and enjoy the natural beauties of Crete—the Samaria Gorge and Zaros, at the foothills of Psiloritis.
When they boarded the ship from Heraklion to Karpathos, their contact and acquaintance with the island of his ancestors finally began. On the same ship was their cousin, Peter Felix, currently attending college in Crete, and who happened to be traveling to Karpathos to exercise his electoral rights.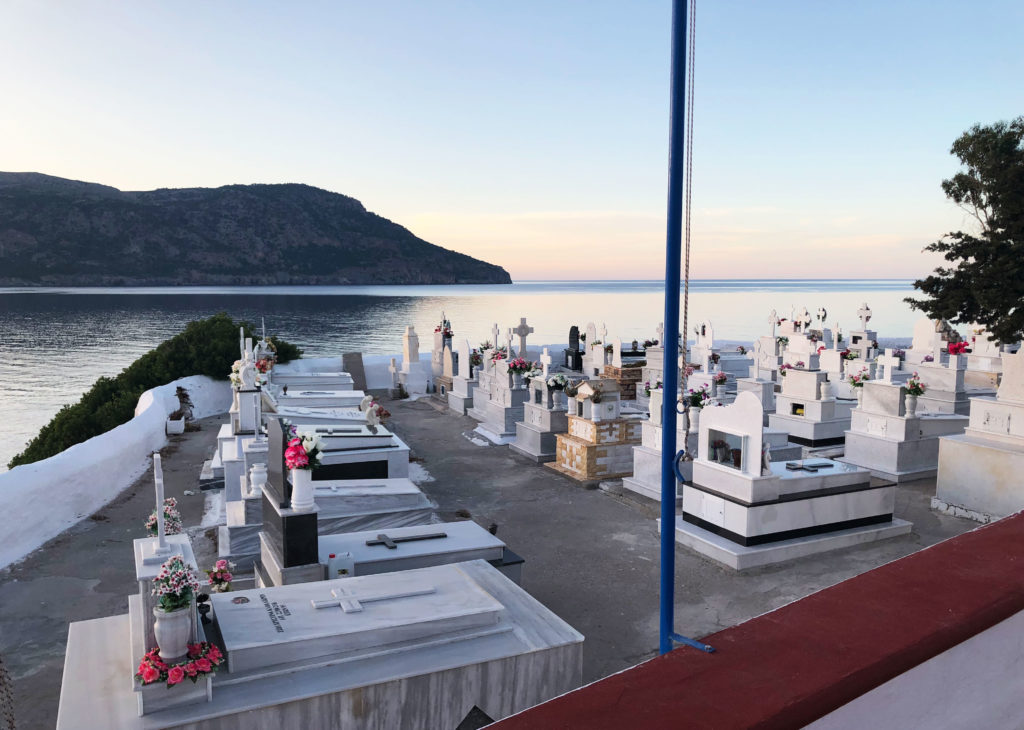 When their ship arrived, his cousins Angie Felix, Elli Cassotis and John Cassotis waited for them. Later that night they got the opportunity to sleep in Elli's house, in the same room where his grandparents slept when they visited Karpathos in 1988, and his parents in 2017.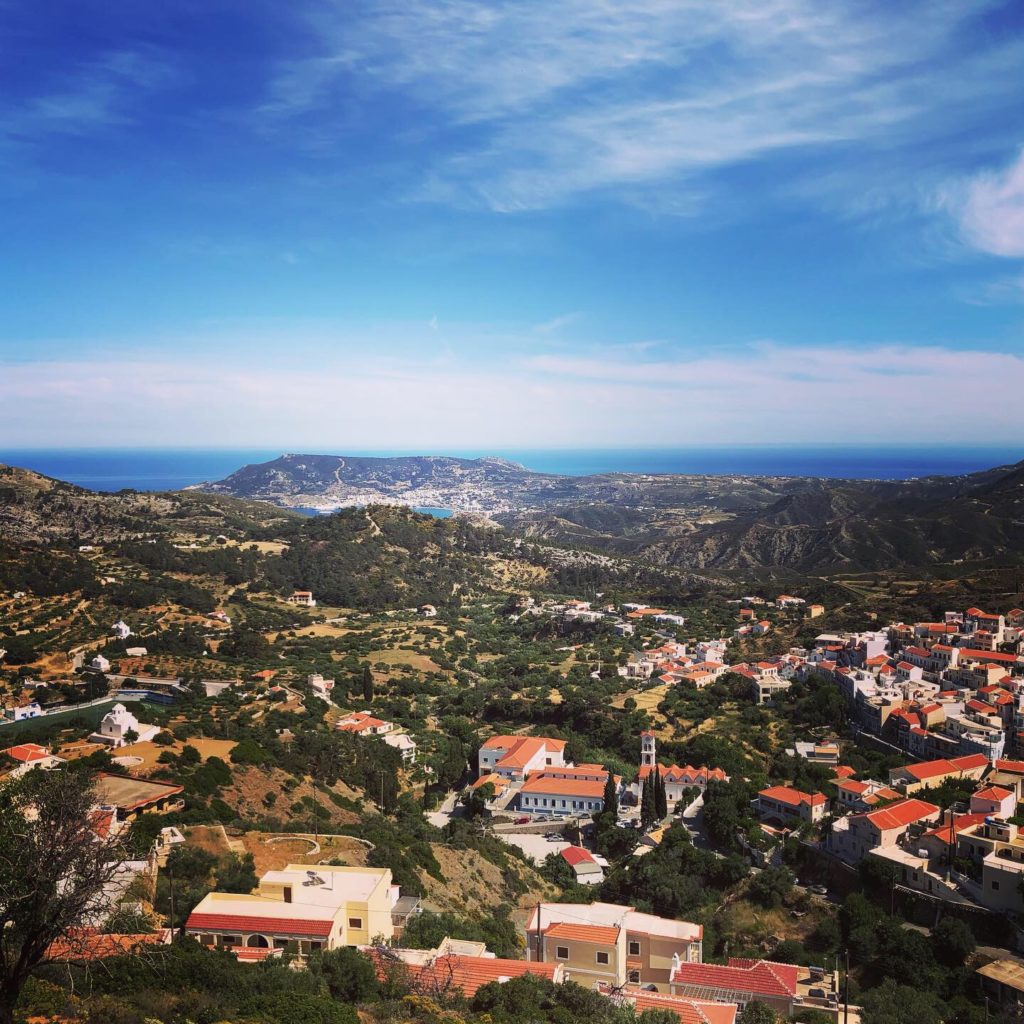 Next day was Sunday, and Jeremy's wish to visit and congregate in the chapel where his great-grandfather and grandfather were baptized, but the small chapel was no longer there. In its place a new magnificent church was built to serve a larger congregation. But if the chapel did not exist, the "baptistira" in which his great-grandfather and grandfather were baptized was found, and the icon of the Annunciation of the Virgin Mary was there, where his great-grandparents were praying with reverence. After the church service, they went to the church hall and attendant the "Brotherhood Lunch".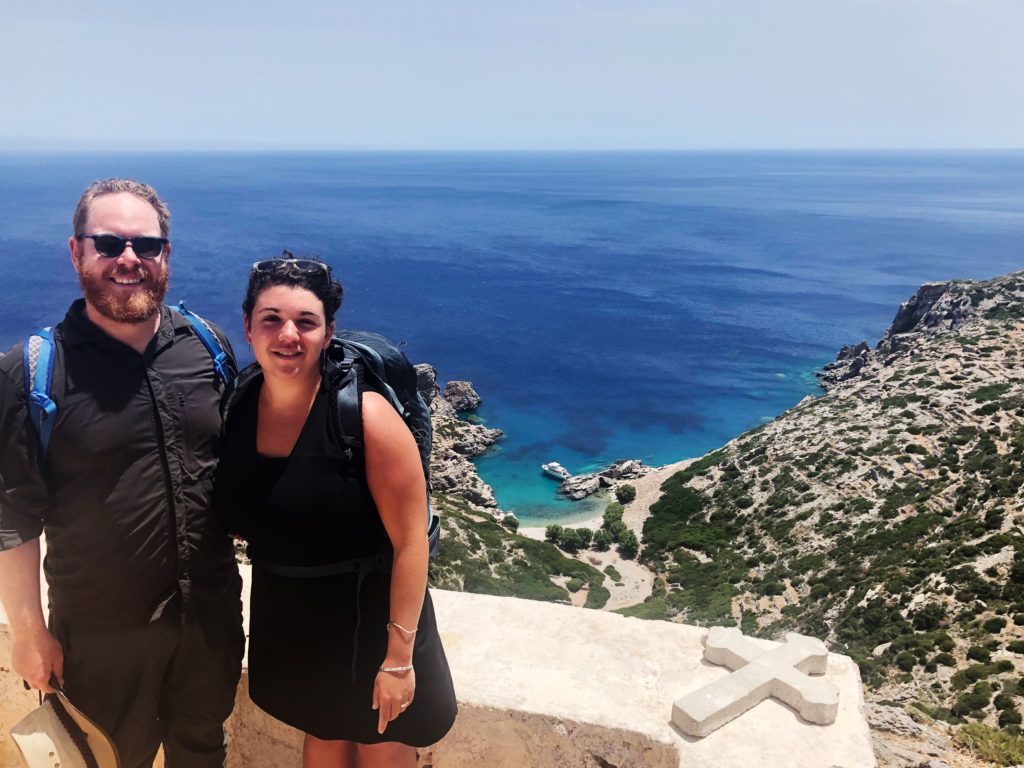 Later, they visited the cemetery to honor the memory of their grandfather's sister, Zoe, recalling memories from America, especially from the days when the three siblings (John, Zoe, Nick) met to recollect with nostalgia and talk about their childhood.
On the same day they visited the chapels of Agia Kyriaki and Larniotissa, places of worship of his great-grandparents. In the afternoon they visited Aperi, the native village of his great-grandmother. They stopped at the "Assumption of the Virgin Mary" Metropolitan Church and admired the wood-carved iconostasis created by his great-great-great-grandfather Manolis Matsakis. Excited, he visited the nearby Gymnasium, where, in the list of donors, is his grandfather's name. He went to the Quarter of Loros and saw the house where his great-grandmother was born, and the church of Saint John the Baptist where she was baptized—in the same church his great-grandparents married.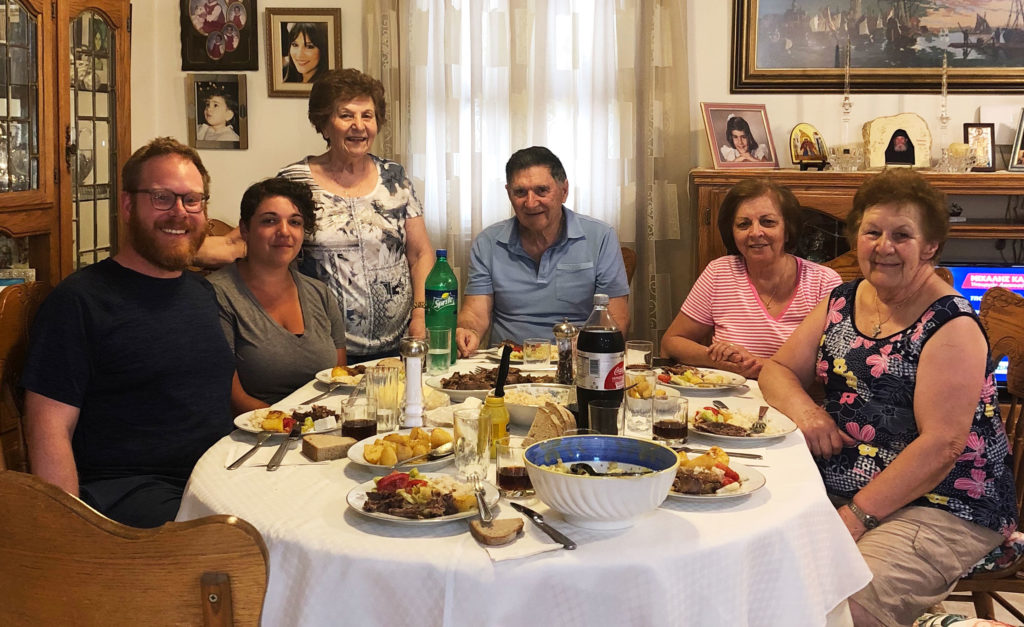 The following days, with guide Evangelia Agapiou, they toured the entire island of Karpathos. Going from the southern to the northern end, as well as the island of Saria, walking through paths and visiting villages. In some places, like Pei, the path passes over the backbone of Karpathos and from the same place they could see the sunrise and the sunset. During their journey they stayed overnight in traditional houses. The day of their departure they returned to his cousins in Pigadia, where they met more relatives.
Emanuel Cassotis

Εκτύπωση